Halloween Week
Pumpkin Painting!
Kelsey Shields
This class is part of Beanstalk's Halloween Week - an awesome week filled with crafts, music, movement, and adventure! Signing up for this class will automatically register you for all of this week's classes, but you can attend just the classes you want.
Bring your papier mache pumpkin or a real pumpkin and let's turn them into something colorful and exciting!

Photos From Class
Share a photo of your child enjoying this class!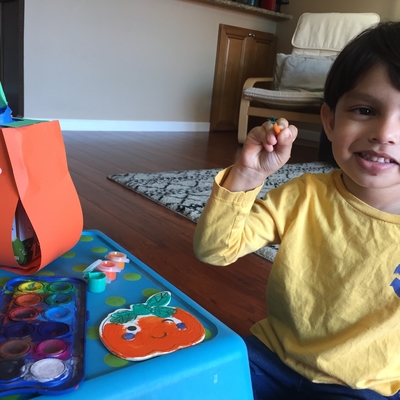 Materials Needed
Papier mache or real pumpkin
Decorations (stickers, glitter, colorful pipe cleaners)